Biography
Remigio is a Juno Award winning multi-platinum selling recording artist who has thrilled audiences world wide with his incomparable voice, virtuosic guitar skills, and his natural off the cuff wit and charm. The former member of The Tenors has shared the stage with Michael Bublé, Andrea Bocelli, David Foster, Sting and has performed before The Queen of England, The Dalai Lama, and was featured on the Oprah Winfrey Show in the famous surprise performance with Celine Dion. He recently returned from a performance at Althorp House, home of Lady Diana where his latest single. "I Did it For Peace" was dedicated in memoriam of her legacy.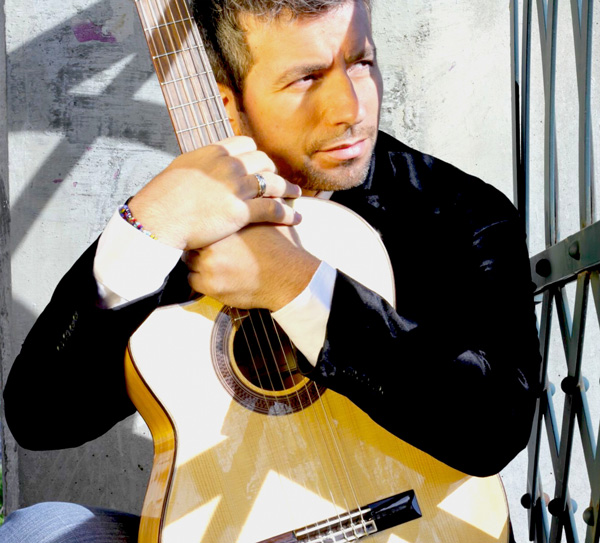 After 10 years with the multi-platinum Juno Award winning recording artists The Tenors, former member Remigio Pereira returns to his roots as a solo artist and producer. While the founding member's operatic skills were called upon, it was the multi-lingual singer's other talents as a producer/songwriter/ orchestrator/arranger/ guitarist abilities that made the Tenors distinct among other vocal man-bands in the Crossover genre. Making records since he was a teen on his 4 track recorder, Remigio wrote, engineered played, produced, and sang, in various styles from complex instrumentals to cinematic orchestral music. From Bach to Rock, from Reggae to Flamenco and from Opera to Hip Hop. Remigio's love of music is boundless and endless in terms of appreciation and understanding.
His sports anthem "Your Moment Is Here" was written on commission as part of Canada's bid to host the PAN AM Games in Toronto in 2015. The song won Canada the PAN AM games bid, and it also won the Tenors a place to showcase their voices at the 2010 Vancouver Olympics. They were invited to perform before 64000 people at BC Place and the song was featured on NBC as the weekly recap of the Gold Medal Winners. He has penned songs with internationally acclaimed writers including Walter Afanasieff (Mariah Carey, Celine Dion) and is comfortable writing in several languages including the french, "Journees d'innocence" recorded on the 2012 multi-platinum selling record by the Tenors Lead With Your Heart. The Italian love song "La promessa" will be featured on his upcoming solo record VOX INAUDITO with a special version featuring British soprano Michele Palmer. The Portuguese lyrics of "Nada Mais" was written in the style of his late father's favourite music, Fado. Remigio orchestrated the strings in the style of the old fado orchestra's of Lisbon in tribute to his father Manuel who passed away with Alzheimer's in 2004. A tribute to his late father can be found on the Live DVD Under One Sky" a PBS special filmed in front of a sold out crowed at Caesars Palace in Windsor. After a 17 years hiatus to be a singer Remigio returned to the guitar and released "Guitarradas" in late 2015 with mediterranean guitar virtuoso Pavlo. While keeping up with Pavlo's firey fingers Remigio's guitar record remained on top of the charts for 3 straight weeks at #1 on the iTunes World Music Charts while at the same time his voice was winning Tenors chart positions as Under One Sky was holding the #1 spot on the Adult Contemporary Billboard Charts for a few weeks. Tenors fans have come to know Remigio for his passionate live performances which are interpolated with his keen sense of laid back humour. Remigio's love for his audience in shown in his generosity as an artist giving all he can from his art to causes for the people and animals. He has helped raise 3.2 million dollars for Bulembu.org helping orphans in Swaziland. He also initiated incentives of his own auctioning his guitars with artowrk on them which raised 40k for the Bulembu nursery. Remigio is a vegan and promotes non-violence, animal equality and ethical consumerism. 2017 has Remigio developing his new solo show with a new record Vox Inaudito and all new band and performing his original musical compositions and planning tours world-wide.